Convenience store spice slide metal rack
28-02-2023
Sintop display customized slide metal rack is used to place Spice, which is very suitable for convenience stores.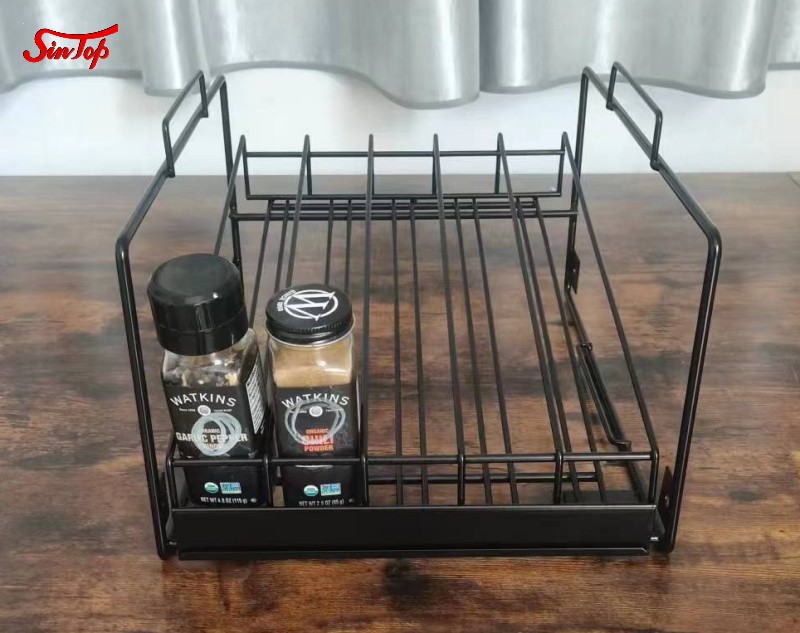 The slide metal rack are convenient for replenishment, so that the products are always displayed at the forefront and in a full state. slide metal rack suitable for a variety of commodities, reduce the number of tally, improve staff work efficiency, reduce labor.
Spice are indispensable in convenience stores, and Sintop slide metal rack are easy to access and have good display effects. The products displayed on the slide metal rack are taken out from the front row, and the rear ones are automatically slide to the front row, and the automatic tally keeps the row full of goods at all times. The slide metal rack has always been a necessary assembly for convenience stores.
Convenience Store is a physical store located near a residential area. It refers to a small retail store or online store that mainly operates instant goods or services, meets convenience needs as the first purpose, and adopts a self-selected shopping method.
In the sales channels of convenience stores, fast-moving consumer goods are known for their large sales volume and high tally frequency. Taking beverages as an example, most of the products sold in convenience stores are water, carbonated drinks, fruit juices, and tea drinks. With the aim of making tallying of fast-moving goods easier and smarter, the slide metal rack designed by Sintop can be matched with the shelves to completely realize the freedom of bottles extraction. At the same time, Sintop display can accept the customization of any bottle style shelves, so that your products can be more intuitively displayed in front of customers.