Function and feature of materials on display fixtures
13-12-2022
There are many kinds of display fixtures on the market, they are all made of these materials, such as acrylic display racks, metal display racks, wooden display racks, PVC display racks,
paper display racks, and composite material display fixtures. Each material has its own advantages and application feature. Sintop Display fixtures has 20 years experience in the production display racks, and has a good understanding of display rack materials. Let us share with you the comparison of different material display racks.
Metal display racks
The biggest feature of the metal display rack is that it is very durable and has a long service life. It is also the most common and popular display fixtures on the market, and is widely used in shopping malls, supermarkets, Pharmacy Store, retail stores, etc. In addition, compared with other types of display racks, its load-bearing capacity is much better. The disadvantage is that metal display racks are generally very heavy and inconvenient to move, and casters are generally installed at the metal display fixture bottom.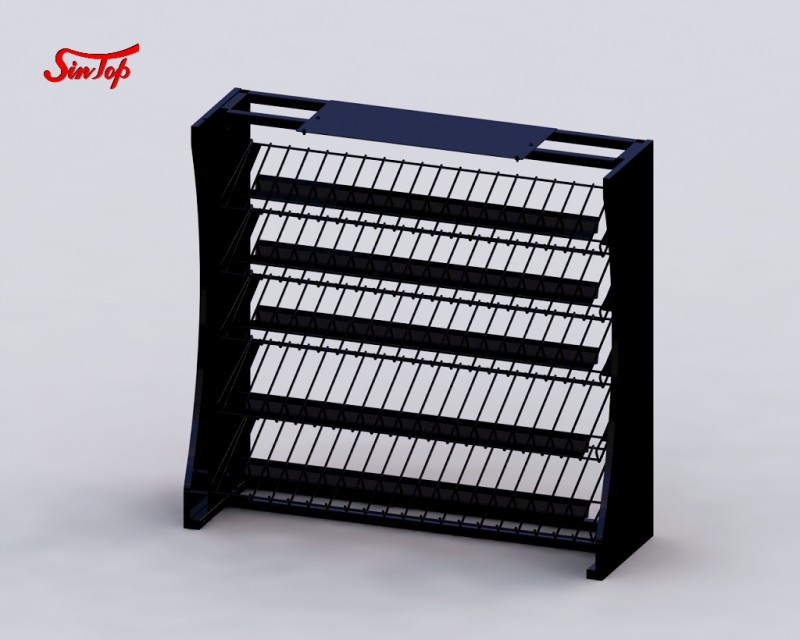 Wooden display stand
Wooden display racks are also widely used in many places such as clothing stores, tobacco shops, book and video stores, and handicraft stores. At present, most wooden display racks use more environmentally friendly wood panels, and then with veneer or paint on the surface. Solid wood display racks are mostly used in some high-end places. Nowadays, wooden materials are becoming more and more expensive, and they are also harmful to the environment. So in the future, wooden display racks will be used less.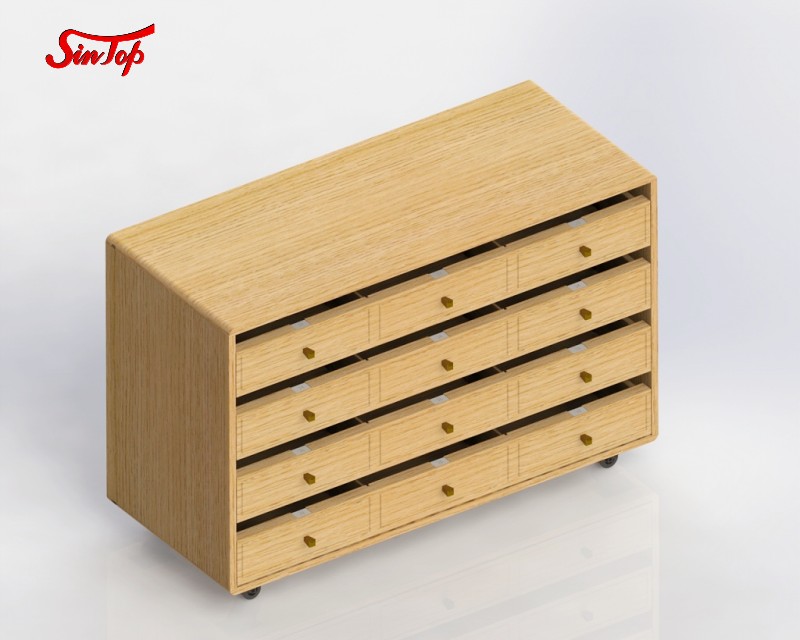 Composite display stand
The composite display stand is also a very common display fixtures in daily life. It is mainly composite display racks of metal and wood materials, metal and acrylic materials, and wood and acrylic materials, and some display racks use these three materials at the same time. The composite display stand are suitable for placing a variety of items, so it has a wider range of use.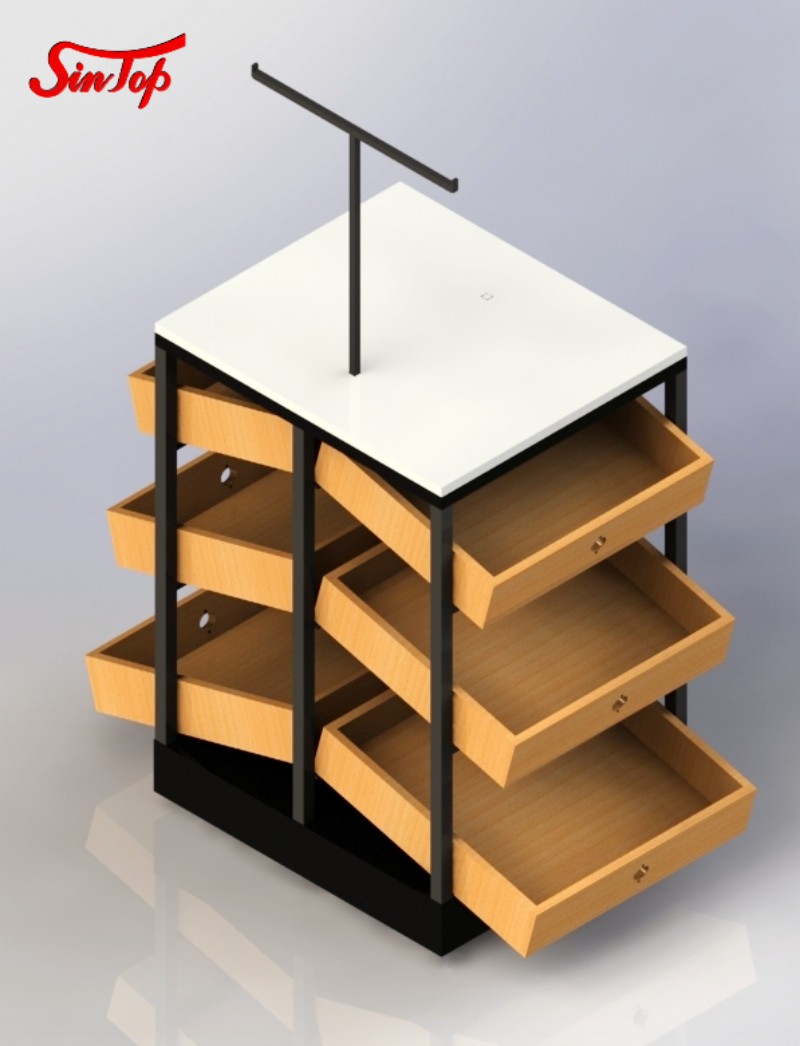 Acrylic display stand
Acrylic display stand is an new category in the market. The acrylic display stand is beautiful in appearance and has a good effect on improving the quality of the products and has been accepted and used by more and more people. Acrylic display stand is mainly used in various places such as electronics store, phone store, famous tobacco and star hotels, pharmacies, glasses shops, gift shops, crystal shops, stationery shops, cosmetics stores, factory product exhibition halls, and foreign trade company sample halls. The scope of use is constantly expanding.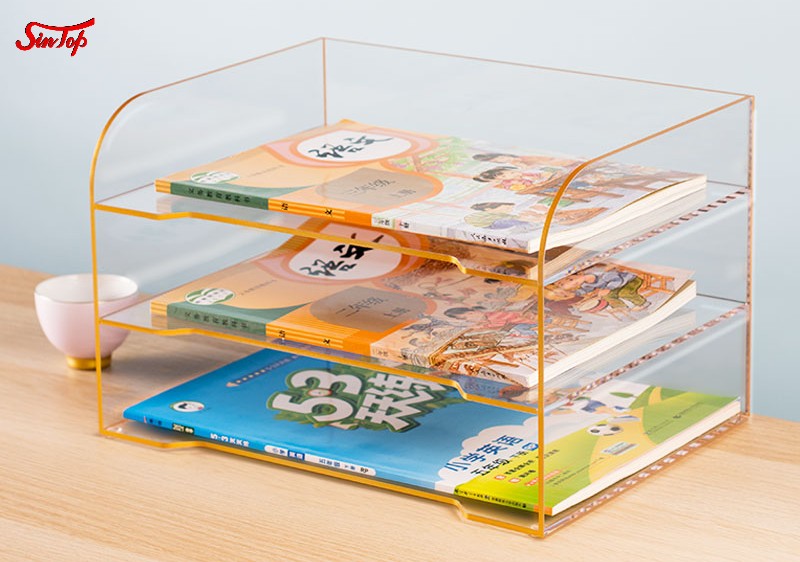 PVC display stand
The pvc display stand is light, easy to process, and low in cost. Easy to printing Decal on it. So Some small products are use pvc display racks, which are low in cost, light in weight, and easy to move.
Paper display stand
The paper display stand is easy to print, suitable for various large-scale promotional, stores, shopping malls, exhibitions, etc. The pattern, color, and shape can be designed freely, light weight, and can be stacked flat to save transportation and logistics costs. The disadvantage is that the service life is short, and it is not easy to display in outdoor stores. Humidity and rain have a greater impact on paper display stands. Compared with other materials, paper display stands are easy to deform and wrinkle.