The annual commendation meeting of Sintop display was held grandly
11-01-2023
The annual commendation meeting of Sintop display was held grandly
In 2022, due to the impact of the world economy and the general environment of the epidemic, the number of orders are declined. At the same time, due to the late start of the domestic wood product market, large-scale mass production has not been formed. Under this situation, through the efforts of all employees, Sintop display fixtures' sales volume has basically reached the annual target. During this year, all employees of the factory gave full play to their ingenuity and wisdom to improve the company's management, offered advice and suggestions in terms of reducing production costs, improving production efficiency, and improving product quality.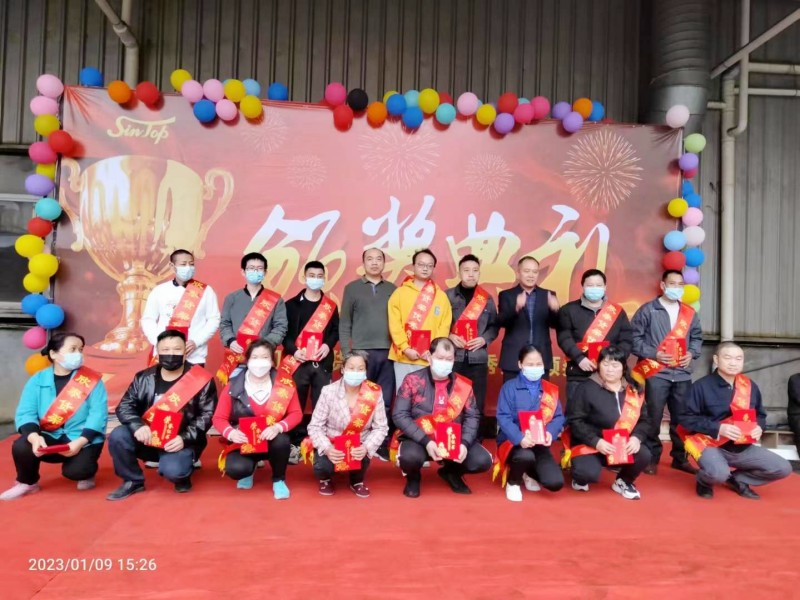 Thanks to all staffs of their hard work for development and progress of the company with a high degree of dedication.
The 20 years of ups and downs have created a lot of fruits in Sintop. Among which are you, me, and all of us with selfless dedication and hard work. The development of an enterprise is inseparable from the company's leaders. Thanks to Mr. Yu Hanlong, the director of Xiamen Sintop Display Fixture for his speech. We believe that Sintop will create satisfactory results for you in 2023.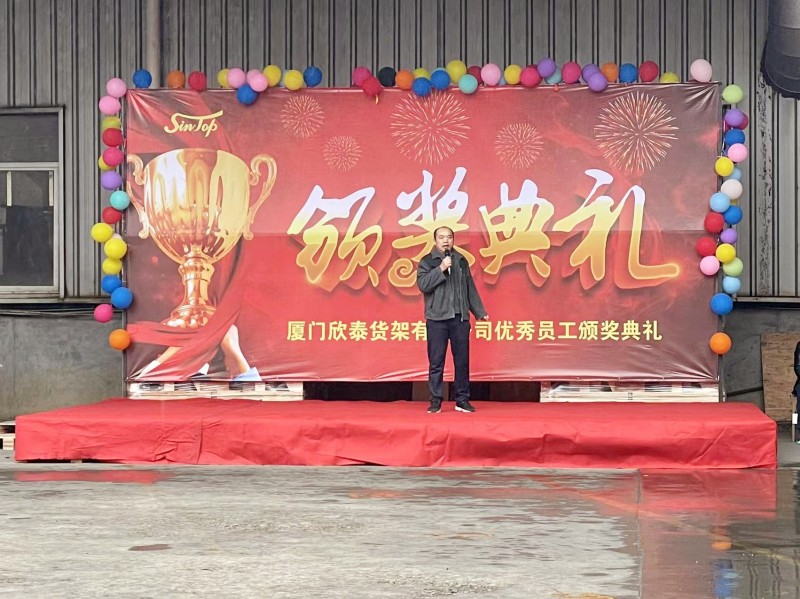 We wish all Sintop family staffs good health, smooth work, and happy family in the new year! We wish our Sintop company a prosperous business, full orders, and a prosperous Year of the Rabbit in the new year!